Hotdogs On The Run, by Pat Adams
Posted: August 24, 2020
Filed under:
Pop culture
| Tags: Baseball, Hot dog, Hot Dog Derby, humor, limerick, Major League Baseball, MLB, Pat Adams, poetry
2 Comments
Here's a fun little limerick for your reading enjoyment. I, for one, am appreciative of the laugh this morning. Personally, I've always rooted for Ketchup in the Hot Dog Derby. Relish is my least favorite (to this day, I despise anything pickled), but somehow Relish seems to win a lot of the time. Ick!
*
With Baseball hotdogs on the run
Caught up in, excitement and fun
Watch where you go
Before you know
You might slip and fall on your bun!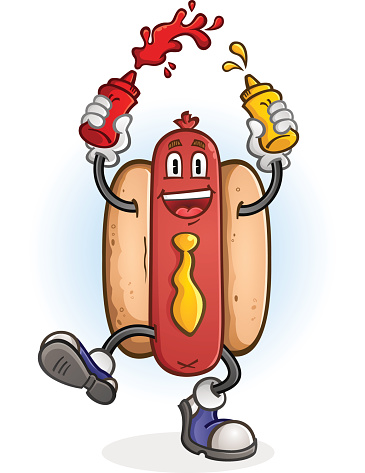 ---